Sales Engineer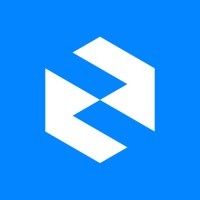 Conduktor
Sales & Business Development
London, UK
Posted on Wednesday, April 26, 2023
About Conduktor
Real-time data is revolutionising our lives. Every business today must have data available to compete. That's why real-time data processing is the fastest-growing segment of business computing. Conduktor is a platform that sits on top of any data streaming technology, ensuring companies across the world maximise the value of their data.
Our team is distributed across London, New York, and Paris, and we are looking for people who are excited by our mission and want to share this journey with us.
About the role
Do you enjoy working closely with customers? Are you passionate about helping, teaching, training, and supporting them? And finally, do you love tackling meaningful technical challenges?
If so, you could be perfect for our new role! We are looking for a Sales Engineer who is eager to deep dive into Apache Kafka and apply their Kubernetes expertise to support our customers solve their most challenging problems.
Our control plane is packed with intriguing features, as well as advanced technology that reimagines Apache Kafka systems. Through cultivating a deep understanding of our products, you'll strategise on how to navigate winning sales cycles and provide compelling value-based demonstrations.
Working arrangement
While supporting our sales team (based across EMEA and the East Coast) you'll be working in a hybrid arrangement from our London office (based at Chancery Lane), however, we are also open to remote work if you are based in the UK.
What will you be doing?
Collaborating closely with our sales team to demonstrate and communicate the value of Conduktor throughout the sales cycle, from demo to proof of concept to design and implementation
Participating in sales meetings and presentations, and providing training to our sales team on the technical aspects of our products or services.
Demonstrating our products to customers in a way that inspires them, connecting their specific business problems with Conduktor's solutions. Alongside this, you'll be providing guidance on how to integrate the products with their existing systems
You'll always be staying up to date with new opportunities, industry developments and competitive and complementary technologies; using this knowledge to identify how Conduktor's products or services can meet customer needs, and to provide input on product strategy to our technical teams
Building and maintaining relationships with customers, answering questions and addressing concerns during the sales process, helping them to onboard, and following up after sales to ensure satisfaction and pinpoint potential opportunities for additional sales
What experience are we looking for?
You have 4+ years of industry experience selling at a B2B SaaS company, with a product targeted towards developers, ideally in the Apache Kafka space
You have experience selling to different markets including the US and UK, previously closing deals with both enterprise and commercial accounts
You have excellent verbal, written, presentation, and interpersonal communication skills. Being equally comfortable interacting with executives and talking shop with technical audiences, you are very capable of selling in both a business and technical context
Experience building strong operational and collaborative relationships with people in distributed teams and locations
Solid understanding of streaming or messaging systems like Apache Kafka, Pulsar, Rabbit MQ, JMS, as well as Linux operating systems and basic principles
Skilled in managing systems and cloud services, with some background in data analytics work
Nice to have
As a bonus, you have experience in a fast growing and scaling business similar to Conduktor. You enjoy having the opportunity to contribute to process improvements and are excited by the possibilities of a business that is still in its early stages
Hands-on experience with other distributed technologies would be ideal
You know your MEDDIC!
Perks & Benefits
Stock options
25 days PTO + public holidays
Pension contribution
Top-tier private health insurance package
Technical equipment stipend allowance on top of your laptop
Flexible working hours. As some of our sales team and customer prospects are based in the US, you'll manage your schedule to work successfully when necessary with the East Coast.
Employee referral scheme
Company-wide events and team socials
Equal Opportunity Statement
Fostering an inclusive environment is vital to us, and we want to bring onboard people who share our values. We admire those who love collaborating, strive to learn, and are excited by our mission. If you are interested in this role, we would love for you to apply!
Conduktor is an Equal Opportunity Employer. All applicants are considered regardless of race, ethnicity, national origin, religion, sex, gender identity, sexual orientation, age, mental or physical disability, marital status, protected veteran, or parental status.