Sales Operations Manager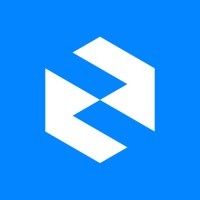 Conduktor
Sales & Business Development, Operations
London, UK
Posted on Friday, May 12, 2023
About Conduktor
Conduktor enables organisations to improve productivity and unlock business value by helping them to work confidently with their entire data streaming lifecycle. Through our platform, development teams can improve the way they use Apache Kafka by gaining constant oversight of their Kafka ecosystem, building tests, fixing issues quickly, and improving their infrastructure with enterprise-grade security.
Our team is distributed across London, New York, and Paris, and we are looking for people who are excited by our mission and who want to share this journey with us.
About the role
We are looking for a proactive and data-driven individual to join us as our Sales Operations Manager, and work closely with our Head of Sales, CEO and senior leadership, and Sales and Marketing teams. Always being on the lookout for ways to improve, you'll be looking to take our Sales Operations function to the next level, and you will be setting a standard for "what good looks like" in the areas of sales analysis, forecasting, and renewals (among others!).
This is a hybrid role and we would ideally like for someone who enjoys getting to know their wider team and is eager to be an active presence in our office.
What will you be doing?
Acting as the primary point of contact for revenue-related systems and process questions and issues.Maintaining our CRM (Hubspot), and providing training and support to our GTM teams on our other tooling (SalesLoft, SalesNav).
Partnering with our CEO and Head of Sales on sales enablement.
Partnering with our Marketing team on MQL / PQL scoring and infrastructure.
Optimising our processes by identifying bottlenecks or areas for refinement, improving workflows, and automating potential tasks.
Monitoring and assisting our sales team with renewals and renewal processes.
Driving sales analytics and helping us to make data-driven decisions by collecting and analysing data to identify trends, performance gaps, and opps. Through this, you'll define metrics and KPIs that drive revenue growth and measure the effectiveness of the customer journey.
Leading sales forecasting, collecting and analysing data, identifying trends, and liaising with finance.
What experience are we looking for?
You have previous experience in a B2B SaaS company and also experience selling an on-premise solution to large enterprises.
You've previously worked in a fast-paced start-up and appreciate the flexibility to build out your role and Sales Operations in a non-traditional environment.
You're interested in our product and are curious to learn more. You appreciate our customers' mindset and are excited by the long-term potential of Conduktor.
You can work independently and as part of a wider team. As a self-sufficient, proactive person, you are at ease with building processes, making improvements, and bringing suggestions to the table without being prompted.
You're capable of building strong relationships with stakeholders at all levels; including senior leadership. You feel comfortable challenging ideas and decisions when needed, appreciate the value of discussion and are a first-rate collaborator.
You have a background in data and process analysis and implementation, with a keen eye for identifying trends and defining metrics. Alongside this, you are able to hold your stakeholders accountable and bring them on your journey to meet goals and objectives.
Perks & Benefits
Stock options
25 days PTO + public holidays
Pension contribution
Top-tier private health insurance package
Flexible working hours
Technical equipment stipend allowance on top of your laptop
Employee referral scheme
Company-wide events and team socials
Equal Opportunity Statement
Fostering an inclusive environment is vital to us, and we want to bring onboard people who share our values. We admire those who love collaborating, strive to learn, and are excited by our mission. If you are interested in this role, we would love for you to apply!
Conduktor is an Equal Opportunity Employer. All applicants are considered regardless of race, ethnicity, national origin, religion, sex, gender identity, sexual orientation, age, mental or physical disability, marital status, protected veteran, or parental status.