GenAI Research Scientist, After-Training Team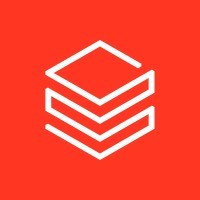 Databricks
San Francisco, CA, USA
Posted on Thursday, November 9, 2023
Company Description
Founded in late 2020 by a small group of machine learning researchers, MosaicML enables companies to create state-of-the-art AI models from scratch on their own data. From a business perspective, MosaicML is committed to the belief that a company's AI models are just as valuable as any other core IP, and that high-quality AI models should be available to all. From a scientific perspective, MosaicML is committed to reducing the cost of training state-of-the-art models - and sharing our knowledge about how to do so with the world - to allow everyone to innovate and create models of their own.
Now part of Databricks since July 2023 as the GenAI Team, we are passionate about enabling our customers to solve the world's toughest problems by building and running the world's best data and AI platform. We leap at every opportunity to solve technical challenges, striving to empower our customers with the best data and AI capabilities.
Job Description
As a Research Scientist on the GenAI Team at Databricks, you will be responsible for keeping up with the latest developments in deep learning and advancing the scientific frontier by creating new techniques that go beyond the state of the art. You will work together on a collaborative team of researchers with diverse backgrounds and technical training. And most importantly, you will love our customers: our goal is to make our customers successful when they train large models, and we encode our scientific expertise into our products to make that possible.
Specific to fine-tuning, RLHF, and after-training, you will build on the models we have pre-trained by making it possible for them to follow instructions, refining their behaviors to better address the needs of our users, and extending them to new capabilities like longer contexts, higher resolutions, tool use, etc. You will study the latest techniques in these areas, improve upon them to meet our needs, and generalize them to meet the needs of our customers.
You might be a good fit if you…
Are comfortable working with large-scale LLMs in the 10s to 100s of billions of parameters.
Have solid ML and RL software engineering and scientific research skills.
Have produced novel research related to fine-tuning LLMs or improving upon pre-trained LLMs.
Have specialized expertise in topics like fine-tuning, RLHF, LLM tool-use, etc.
Are passionate about getting your work into the hands of real users and - more broadly - democratizing access to modern AI technology.
Are motivated by working on LLM research that - contrary to the general trend in the field - will be disclosed to the public.
Have strong communication skills and a desire to work on a small, fast-paced team.
A PhD is NOT required for this role. We are open to hiring candidates with bachelor's and master's degrees and to new graduates. We are open to hiring candidates who are currently in "research engineer" roles at other companies.
Your Responsibilities
Keeping up to date with the research literature and thinking beyond the state of the art to address the needs of our users.
Developing and implementing methods that extend and improve model capabilities, reliability, and safety.
Rigorously evaluating these methods, communicating the results of your findings, and putting those that are useful into production.
Pay Range Transparency
Databricks is committed to fair and equitable compensation practices. The pay range(s) for this role is listed below and represents base salary range for non-commissionable roles or on-target earnings for commissionable roles. Actual compensation packages are based on several factors that are unique to each candidate, including but not limited to job-related skills, depth of experience, relevant certifications and training, and specific work location. Based on the factors above, Databricks utilizes the full width of the range. The total compensation package for this position may also include eligibility for annual performance bonus, equity, and the benefits listed above. For more information regarding which range your location is in visit our page here.

Local Pay Range
About Databricks
Databricks is the data and AI company. More than 9,000 organizations worldwide — including Comcast, Condé Nast, and over 50% of the Fortune 500 — rely on the Databricks Lakehouse Platform to unify their data, analytics and AI. Databricks is headquartered in San Francisco, with offices around the globe. Founded by the original creators of Apache Spark™, Delta Lake and MLflow, Databricks is on a mission to help data teams solve the world's toughest problems. To learn more, follow Databricks on Twitter, LinkedIn and Facebook.
Our Commitment to Diversity and Inclusion
At Databricks, we are committed to fostering a diverse and inclusive culture where everyone can excel. We take great care to ensure that our hiring practices are inclusive and meet equal employment opportunity standards. Individuals looking for employment at Databricks are considered without regard to age, color, disability, ethnicity, family or marital status, gender identity or expression, language, national origin, physical and mental ability, political affiliation, race, religion, sexual orientation, socio-economic status, veteran status, and other protected characteristics.
Compliance
If access to export-controlled technology or source code is required for performance of job duties, it is within Employer's discretion whether to apply for a U.S. government license for such positions, and Employer may decline to proceed with an applicant on this basis alone.