Technical Program Manager - Multi-Cloud Platform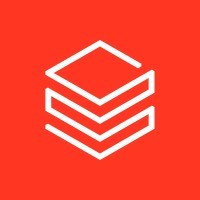 Databricks
IT, Operations
Heredia Province, Heredia, Costa Rica
Posted on Friday, November 17, 2023
P-989
At Databricks, we are passionate about enabling data teams to solve the world's toughest problems — from making the next mode of transportation a reality to accelerating the development of medical breakthroughs. We do this by building and running the world's best data and AI infrastructure platform so our customers can use deep data insights to improve their business. Founded by engineers — and customer obsessed — we leap at every opportunity to solve technical challenges, from designing next-gen UI/UX for interfacing with data to scaling our services and infrastructure across millions of virtual machines. And we're only getting started.
Technical Program Manager (TPM) is an integral part of the engineering organization and the connective issues across all fabrics (Eng, PM, UX, Doc, Support, fields, Sales, Legal, Security, Privacy, DevRel, etc.) of the company to define repeatable processes and drive execution velocity. TPMs lead teams to navigate through ambiguity, pin down problems, define requirements, find solutions, rally stakeholders, identify risks, manage constraints, communicate status, remove blockers, launch products, measure KPIs, and celebrate successes.
The impact you will have:
In this role, you will have the opportunities to work across the entire Databricks infrastructure and multi-cloud environment.
You will cultivate and expand our relationships with the largest cloud computing providers and build the foundations for the Databricks customer experience.
Your role entails hands-on collaboration with our engineering teams and cloud partners, spearheading large-scale projects to guarantee the engineering excellence of Databricks solutions in terms of stability, scalability, and security.
You will strategically automate and improve day to day operations and processes.
You will be front and center of organizing controls and standards across our infrastructure to achieve product stability and excellence in Devops practices.
What we look for:
7+ years of technical program management experience.
Bachelor's degree in a related field (EE, Computer Science, Computer Engineering, Software Engineering).
Technical knowledge and experience of Cloud infrastructure, Big Data and AI
Experience in program management, process definition and improvements and influencing adoption of defined processes across multiple teams or organizations.
Ability to facilitate conversations to prioritize, manage tradeoffs, identify gaps and risks, drive accountability, and measure successes.
Comfortable handling conflicts and escalations
Experience in project/sprint planning, execution driving, risk management and effective communication to the business stakeholders
Experience operating autonomously across multiple teams and organizations
Familiar with agile methodology in software development and program management and collaboration tools such as Jira, spreadsheets, etc.
Experience with at least one cloud provider: AWS, Azure, or GCP
Preferred Qualifications:
Master's or advanced technical degree.
Experience in driving and leading Devops initiatives, collaborating with cross-functional teams to improve development processes, deployment pipelines, and system reliability.
Experience in incident management and root cause analysis(RCA)
Experience building cloud infrastructure and applications
Knowledge of SQL and dashboard building.
About Databricks
Databricks is the data and AI company. More than 10,000 organizations worldwide — including Comcast, Condé Nast, Grammarly, and over 50% of the Fortune 500 — rely on the Databricks Data Intelligence Platform to unify and democratize data, analytics and AI. Databricks is headquartered in San Francisco, with offices around the globe and was founded by the original creators of Lakehouse, Apache Spark™, Delta Lake and MLflow. To learn more, follow Databricks on Twitter, LinkedIn and Facebook.
Our Commitment to Diversity and Inclusion
At Databricks, we are committed to fostering a diverse and inclusive culture where everyone can excel. We take great care to ensure that our hiring practices are inclusive and meet equal employment opportunity standards. Individuals looking for employment at Databricks are considered without regard to age, color, disability, ethnicity, family or marital status, gender identity or expression, language, national origin, physical and mental ability, political affiliation, race, religion, sexual orientation, socio-economic status, veteran status, and other protected characteristics.
Compliance
If access to export-controlled technology or source code is required for performance of job duties, it is within Employer's discretion whether to apply for a U.S. government license for such positions, and Employer may decline to proceed with an applicant on this basis alone.