Product Designer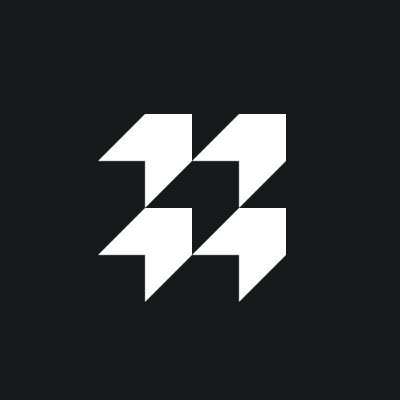 Memo Bank
Product, Design
Remote · France
Posted on Wednesday, August 10, 2022
Product Designer
Introduction
We currently have an opening for a product designer. We are looking for someone who is able to make elegant, simple and intuitive banking interfaces for our clients and our bankers.
We are building Memo Bank, a bank for European SMEs, from the ground up. We are reenvisonning practically everything, from technology to procedures, and are committed to incorporating thoughtful and creative design throughout.
We received our credit institution in 2020's summer, and then started to welcome our first customers. Today, all sizes's businesses are using our online services to manage their budgets, transfer their salaries, pay their suppliers, and closely monitor their cashflow.
We need someone with experience in designing technical products because even though we plan on being a 'real' bank, the bulk of our work will be online and not in filing cabinets.
About the position
The role
The role mainly involves creating elegant and intuitive interfaces for two kinds of users: our clients, predominantly SME executives and operational staff within their companies, and our bankers. It's a complex undertaking, but you can count on the full support of our CTPO as well as the product, engineering, marketing and finance teams.
The role is not limited to the visual layout; it also encompasses the functionality and mechanics of what you design. You will be involved at every stage from conception to delivery. We value your input from the very beginning of each project; we do not expect you to swoop in at the last minute to 'work your magic' once everything has been decided. We know that these early decisions have a profound impact on your ability to do your job well.
In addition to defining our products' visual and functional elements, you will be working on practical matters every day. You will advise on interactions and help balance the desire for esthetic simplicity with the need for technical complexity. You will design client interfaces (e.g. those for managing wire transfers, other payment methods, etc.), as well as for the internal tools that will empower our bankers to help our clients. We are looking for someone who enjoys working as part of a team and sharing their love of design.
As a product designer, you will have the opportunity to shape our products and our company. You will play a major role in making it possible for SME executives to spend less time managing their treasury and more time focused on their business. We will be right there with you working to live up to that goal.
The team
You will join a team of two Product Designers, Hugo and Vincent .
If you are so inclined, you could influence the selection of the methods and tools we will use to produce our best work. Here's what we are using right now :
Figma for the conceptualization and management of the different versions of our mock ups.

Confluence and Slack for communicating about our product intentions before beginning our designs.

Our design team is sharing some of their work on Memo Bank's Dribbble.
As part of our design team, you will have a budget for learning and development. If you'd like to attend a conference, take a training course, or read trade publications, you can count on financial support from the company to facilitate this.
Also, if you enjoy sharing your knowledge by writing articles or speaking at conferences, we can carve out time in your schedule for that. We have relied on some of the work of our peers to build our bank, and we love giving back to the wider community by contributing the expertise of our team members and passing along our collective lessons learned.
Responsibilities
Generally speaking, you will:
Define and develop new features based on the needs identified by our bankers and in keeping with the technical and regulatory constraints inherent in our work.

Find interactive visual ways to improve our products.

Enrich and broaden our design system, working closely with our front-end developers.

Create prototypes to explore ideas and test creative hypotheses.

Share your work with your peers in the form of demos and written presentations.

Connect with actual users by getting out of the office and testing our products in real-world situations.

Create visuals for internal and external communications from time to time as needed.

Instill an appreciation of the importance of design across all teams and help colleagues improve their visual lexicon.
About you
You love harnessing the power of both form and content to solve problems visually. It's your jam. You don't see constraints as an obstacle to your performance. They are simply part of the scope of the challenge, and they help focus your creativity. You have already designed some products. You thoroughly enjoyed it and would like to continue—preferably with us.
For you, design is everything, not just a finishing touch. UX doesn't stop at what you see, but also incorporates interaction design and information architecture. You want to help us find the right balance between the esthetic and the functional.
You are self-aware and unafraid of reexamining yourself and your approach in the pursuit of constant improvement. You like taking part in lively discussions about everything from navigation principles to icon design.
Our strategy is to hire curious, daring, humble people and then to give them a lot of freedom to learn and create. We're much more interested in what you've been doing since you graduated than in your degree. In our experience, properly-thought-out and well-executed projects tell us more than a piece of paper from even the most prestigious institutions.
Requirements
We are looking for someone with solid grasp of graphics fundamentals who is keen to deepen their knowledge and experience.
Ideally you have:
At least 2 years of experience as a product designer.

excellent visual problem-solving abilities.

a strong sense of detail: you can see a whole world in every detail as well as create a whole universe from one simple detail.

an understanding of design systems that is both conceptual and practical.

team working skills including defending your choices in a calm and well-reasoned manner without taking things personally.

a solid understanding of the inherent constraints of web and mobile design: performance, accessibility, native system components, etc.

the ability to express yourself in writing with relative ease: most of our communication is done in writing and is made widely accessible so that everyone can stay informed on works in progress.

strong written and spoken English. All internal documentation is in English and you will be adding to it.
How to apply
Initial application
If you'd like to join us, simply send your CV (or your LinkedIn), your portfolio (or your website) and a message (in French or English) explaining why you are applying. We don't expect a formal cover letter, but we do want to know what you think you can bring to the team and what you expect from us. Don't be afraid to let a bit of your personality shine through; your future colleagues will be reading.
You don't get any bonus points for length, and you won't be penalized for brevity. Leave out the parts that we might be tempted to skip over and focus on what's truly important to you.
We are aware that we are asking a lot of you. You likely already have a job and/or other occupations. If you are willing to take time out of your busy day to write to us, we genuinely appreciate it. The ball is in your court. We hope to hear from you.
Interview process
Here's what you can expect if your initial application is successful:
A phone interview with our recruitment team (30 minutes);

Detailed presentation of one of your projects as a case study (approximately two hours of work).A series of video-conference interviews with members of several different teams (2h30).
Our Talent Acquisition Manager wrote a detailed article about our recruitment process.