Recruiter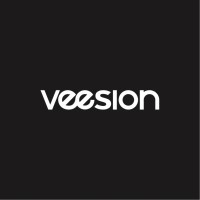 Veesion
People & HR
Portugal
Posted on Wednesday, September 6, 2023
Veesion is a specialist in AI-based security systems, and we are looking for a new member for our team.
As a Recruiter professional, you will play a crucial role in sourcing, attracting, and hiring top talent for Veesion.
You will work closely with Business Managers to understand talent needs and ensure a smooth and efficient recruitment and selection process.
Main responsibilities:
Sourcing and Attraction: Identify potential candidates through various channels, such as job boards, social media, professional networks, and employee referrals. Craft compelling job postings and engaging recruitment content to attract suitable candidates.

Screening and Assessment: Review resumes and applications, conduct initial interviews, and evaluate candidates' qualifications to create a shortlist of candidates.

Applicant Tracking System (ATS) Management: Maintain and update candidate data within the company's ATS.

Interview Coordination: Schedule interviews between candidates and stakeholders involved in the selection process. Facilitate interview feedback collection and communication.

Recruitment Metrics: Assist in tracking and reporting recruitment metrics. Analyze data to identify areas for improvement and optimize recruitment strategies.

Employer Branding: Support employer branding efforts by promoting the company culture, values, and career opportunities on social media and other relevant platforms.
Qualifications and Skills (Feel free to apply even if you do not match all of these):
Bachelor's degree in Human Resources, Business Administration, or a related field is preferred.

Strong communication and interpersonal skills, both written and oral.

High attention to detail, responsibility, and excellent organizational skills.

Be a native or fluent French speaker (mandatory).

Professional working proficiency in English (mandatory).

Available for internship.
If this sounds like you, let us know about it, and let's talk more!