Senior People Manager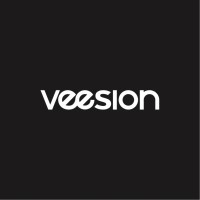 Veesion
Administration, People & HR
Île-de-France, France
Posted on Tuesday, September 12, 2023
Job description
As the pioneering force behind our HR operations, you will lay the cornerstone of our people strategy. From compliance to company culture, your role is quintessential in ensuring our growth is complemented by our values and ethos.
To build our people-first strategy while rapidly growing, we are setting the stage for a transformative HR journey, and we need a seasoned strategist like you.
Key responsibilities:
Architect and implement comprehensive HR strategies, integrating talent acquisition, performance reviews, compliance, and employee value proposition.
Collaborate closely with the CEO and Operations team, ensuring streamlined processes and efficient automation.
Design and nurture a vibrant company culture, drawing inspiration from the best practices globally.
Ensure compliance with French HR laws and regulations, mitigating risks and optimizing operations.
Spearhead our commitment to fostering an environment of trust, help, and transparency.
Craft a compelling employee value proposition, ensuring we stand out as an employer of choice.
Implement performance reviews that are constructive, fair, and in line with our growth objectives.
As the first senior position in HR you will have great autonomy and responsibility, including the opportunity to become the leader of this department in the long run.
Qualifications
5-7 years of HR experience, with a flair for building structures from scratch.
Proficiency in English, with outstanding communication and interpersonal skills.
A passion for shaping and influencing company culture and values.
A track record of cheerfulness and compassion.